FLORIDA GET THE FUCK OUT OF OUR DIVISION.
OUT.
WE DON'T EVEN LIKE YOU.
HAVE FUN ON THE PLANE, MOTHERFUCKERS.
So I don't know how to make you feel better about that game, that was about as much fun as the Bubonic Plague. Halfway through the second period, I was at peace. We were going to lose. We do that sometimes. Everyone hold hands and take deep breaths. Center yourself.
AND THEN SUDDENLY IT WAS A TWO GOAL GAME. And then a one goal game.
And then--buzzer.
That's just cruel.
I can't tell you how to feel better about the Caps lately. Usually I am pretty good at moving on from things but the Caps are making that tough, because those things won't fucking go away--we move on and we run right into another bad thing, or the same bad things, and I hate losing. HATE. We had a good rush at the end though, and sorry to tell you, Florida, but throwing plastic rats on the ice is weird.
REALLY WEIRD.
Here are some good things:
Ovechkin takes a puck to the face and comes right back out. He was clearly in a lot of pain but telling the trainers he was fine, and while both of these cannot be true at once, I am proud to have such a tank on my team.
Jason Chimera's eleventh goal. ELEVENTH.
Good to see that we are capable of scoring more than two goals in a game! This is new!
Still a hell of a lot more push-back in this team than there was a month ago, even if they saved it for the last five minutes.
Things To Cheer You Up:
Here is a pineapple upside down cake.
Here is Indiana Jones.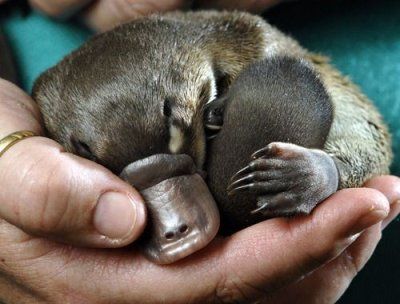 Here is a baby platypus.
And here is a dramatic reading of "Poker Face" by Christopher Walken.
Fuck the Panthers. Keep the faith.
Let's go Caps.